Something In Your Voice was a show by Emergency Chorus, still in development. I collaborated on the development of the show, and composed the sound for the most recent showing.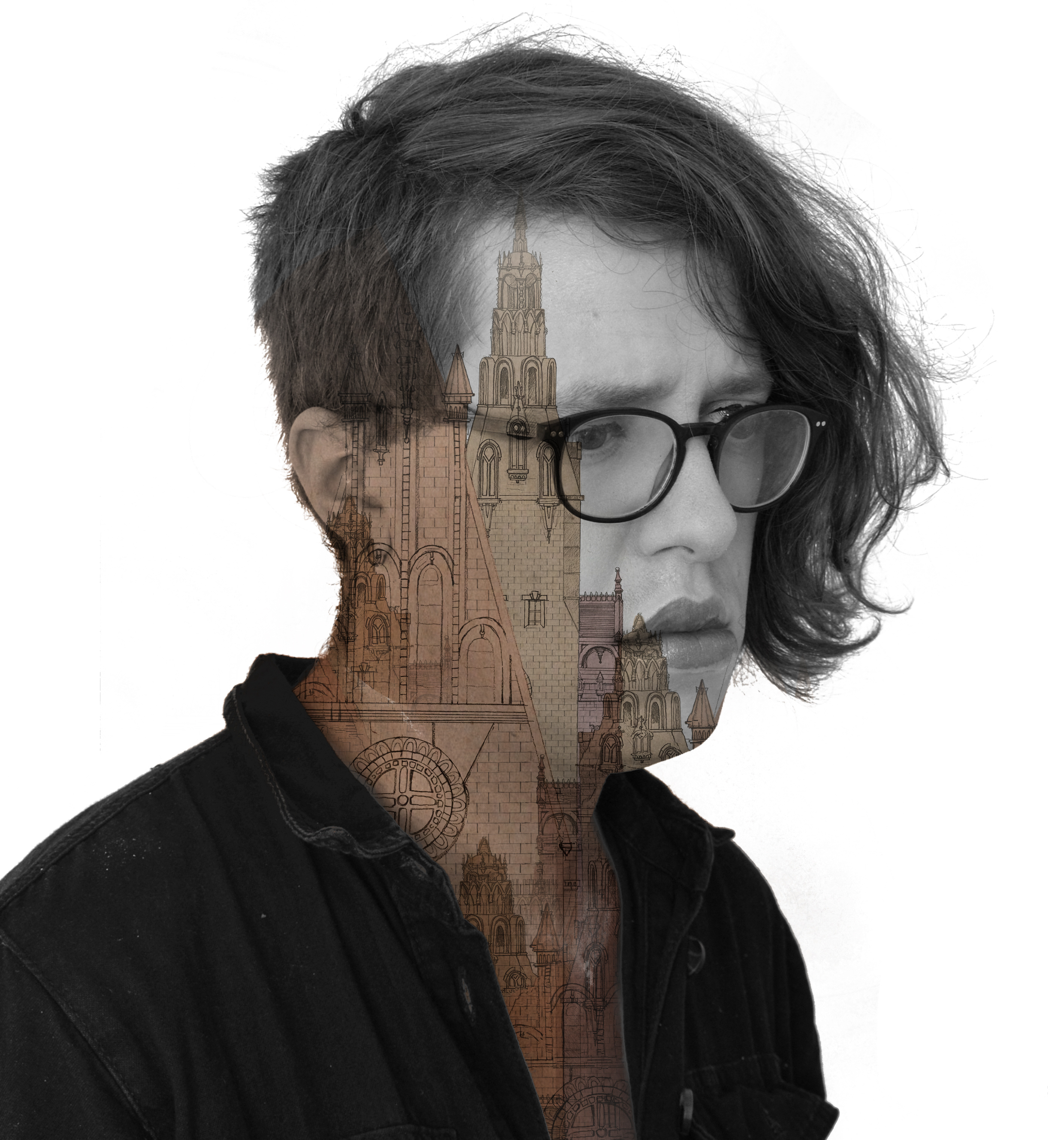 Dreamsick; 2021 – ongoing
65 minutes
available for touring
'I think I might be ill. Somewhere on the outside, on the tarmac and the paintwork.'


An architect in San Francisco draws people as buildings, Elon Musk plans his colony on Mars and a woman, walking her dog, encounters an angel. With lyrical storytelling, fragile image-making and meticulous sound,
Dreamsick
is a nocturne of memories, dreams and visions. A solo performance about the losing of hope, the architecture of gender, the act of transformation, the construction of the future.
The show is part of strand of my practise that is particularly focussed on storytelling, transformation through description, and memory. Dramaturgically, I think of it as having three main distinct semantic attractors (I tend to think most shows have two), and only really one clear line of repulsion; which is a criminally pretentious way of saying that the ideas in the show try to fit together tightly and in a complicated way, except for one place, where they deliberately fall apart.
Lily Levinson wrote about the show very lucidly on her
blog
, which I'd recommend. Also a review from The Stage
here
(*** but at least it's friendly), and one from fringe review
here
.
Written, sound designed, and performed by Nat Norland (me!).
Directed by Ben Kulvichit
Choreograhy assistance from Hannah Parsons
Design assistance from Grace Venning
Toured (so far) to Warwick Arts Centre, Camden People's Theatre, The Wardrobe Theatre, and ZOO venues (fringe). More to come please christ.
image by Will Norland