Something In Your Voice was a show by Emergency Chorus, still in development. I collaborated on the development of the show, and composed the sound for the most recent showing.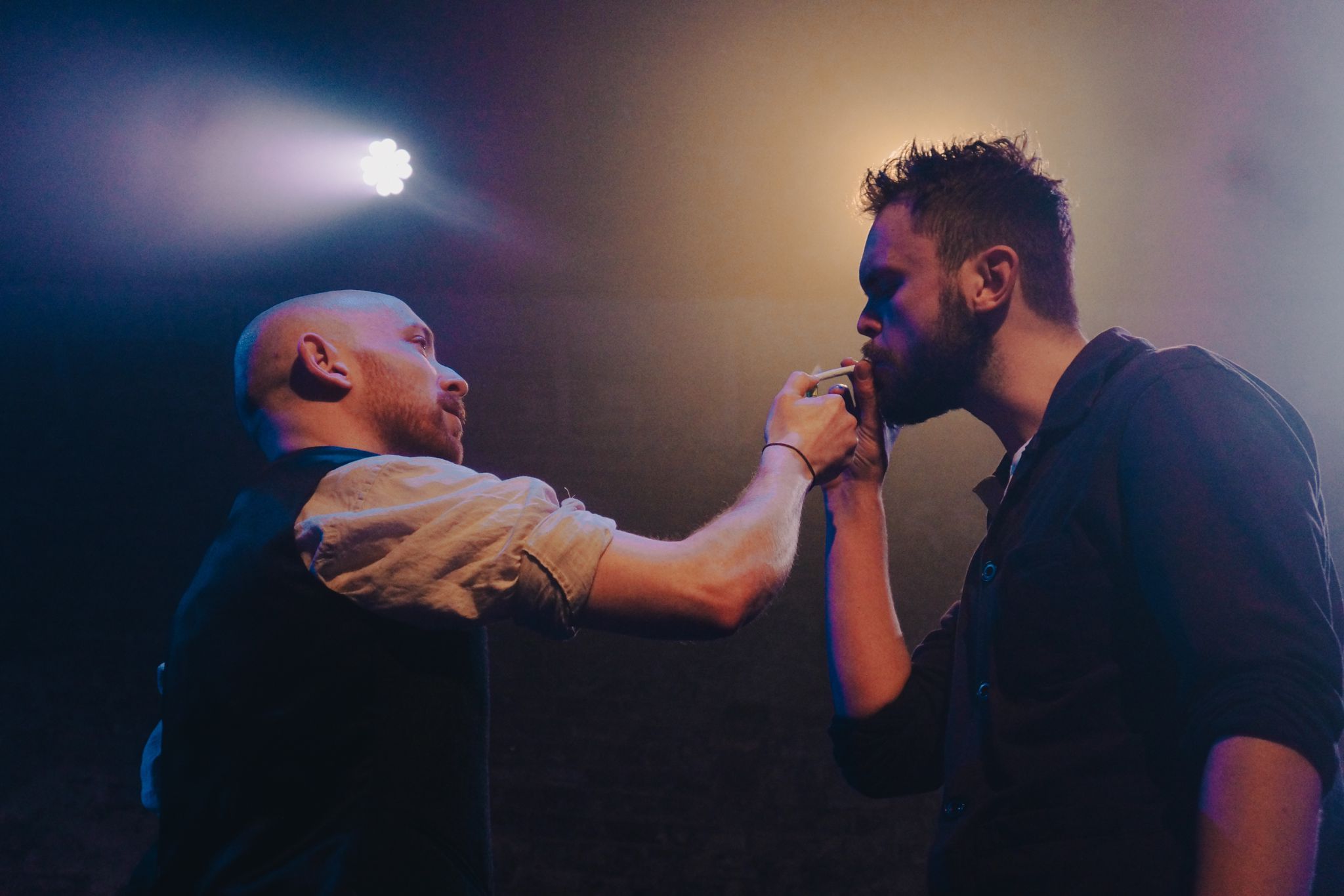 SPUR; 2023
Cowboy music! The latter half of this is only a rough sketch - in the end, we cut the piece of music in half, and reorchestrated the second part to use at the end of the show. But you get an idea.
I sound designed this show, written by Matt Neubauer and directed by James Nash.
In their words:
"Three people travel across the American Frontier in pursuit of an outlaw they will never find. On the road, they tell each other stories about the future, about solar power plants, séances, cybercrime, and a strange VHS tape found in an attic.

Cutting between time periods, SPUR reckons with the stories we tell about the past, and the stories we use to build the future. A patchwork western about grief, inheritance, love, and needless self-sacrifice."

There was some big orchestral morricone pastiche stuff at the start and end, which was lots of fun to compose. I don't write that kind of cinematic orchestral type stuff often, and I'd love the chance to do it more.
Linking sewing the scenes together was some spooky synthesizer music, taking some hefty influence from the type of compositions Sleepwalk use in their shows. Cowboys and ghosts was the kind of mission statement here. I had a real good time with it.
For more information and full credits, see
HERE
.
photo by Clémence Rebourg